Oman Fisheries Co. FZE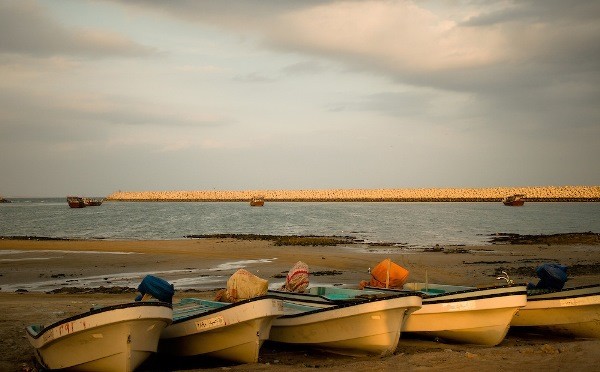 About Oman Fisheries Co. FZE
Oman Fisheries Co. FZE  was set up in Sharjah Free Trade Zone In August 2005 to market our Value Added products in UAE subsequent to processing in Oman.
This window is created with an eye to open up the Oman products before GCC and also to take advantage of marketing of Value Added products under "Taqa", "Sadaf" and "Fun Fish" brand.
Oman Fisheries have State –of Art VAP plant in Bureimi which is mere 154 km away from Sharjah to feed the products to our Sharjah branch.
The product range of Bureimi plant includes Fish Nuggets, Fish Burgers, Fish Fingers, Breaded Fish Biscuits, Breaded Fish Fillets, Breaded Prawns, Popcorn Shrimps, Breaded Squid Rings, Breaded Shrimp Burger, Cuttlefish Cubes & Peeled / De-veined Cooking Shrimps.
Apart from Bureimi the frozen and VAP supply would be catered through  ultra-modern EU approved and HACCP accredited processing plants at Muscat (Ghala), Salalah,Shogra, Masirah, and Al Ashkara which are managed by a team of qualified and trained expert who ensure that highest possible standards of hygiene, safety and quality is achieved at every stage to stage.
Date of Incorporation
Oman Fisheries Co. FZE was incorporated on 23rd August, 2005 with a paid up capital of AED 150,000 divided into 1 share of AED 150,000 each paid up in cash.
Shareholding Pattern
Oman Fisheries Co. its parent Co. holds 100 percent of its share capital as Limited liability partner.
Principal activities of Oman Fisheries Co. FZE
Facilitating trade of Fresh, frozen and VAP of Oman market to GCC and abroad.
Facilitating trading activities of fish and fish products.
Management
Oman Fisheries Co. FZE is headed by General Manager and managed by Oman Fisheries Co. (Parent Co.).