Yemen Operation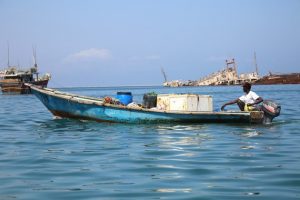 Oman Fisheries started Yemen operation in 2007. The company signed a joint venture production agreement with Houf Fish Company in Al-ghaydah located in Yemen. The location is 270 kms away from Salalah.
Oman Fisheries is the major supplier of cuttle fish for china has we gather materials from Yemen and Oman. Cuttle Fish is the highest Margin species and majorly contributor for profit in sales.
| | |
| --- | --- |
| Per day production (blast freezer) | 30 tones |
| Per month production @ 22days | 660 tones |
| Per annum production @10 months | 6600 tones |
| Cold store | 12 tones |
| Chill room | 6 tones |
7 اللغات المكتوبة بالأبجدية العربي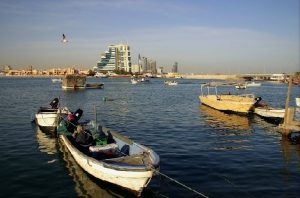 Oman Fisheries started Crab processing in co-operation with two processing plants in Bahrain from last five years. We process and market 1000 tons of crab per annum to Korea and other Far Eastern countries.
We had a tie up with Al-Jaradah Fish Company for processing and marketing of crabs for two years. However we could not continue the contract due to political situation and now we are continuing only with trading.
Oman fisheries has future plan to build a new fish processing factory in Bahrain.
The company we deal in Bahrain
1. AL-ARAI TRADING COMPANY WLL
2. AL-JARADAH FISH COMPANY